Give an Old Door a New Dimension and Take Windows to Wow
Give an Old Door a New Dimension and Take Windows to Wow – pg 2
---
Writing samples from Firstcom.com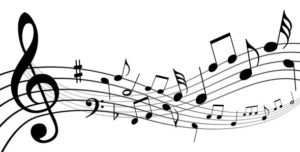 Annual Guild of Music Supervisors Awards
I,Tonya
On Facebook and Twitter: The Oscars are coming and FirstCom has some serious bragging rights. Congrats to I, Tonya featuring music from MasterSource, Focus Songs, Focus Classics and Deutsche Grammophon PM.
The Year of the Dog
On Facebook and Twitter: 2018 is the year of the Dog. They are loyal, honest, reliable and offer us unconditional love. As your strong and loyal companion on the Production Music Industry, we salute "Man's Best Friend". Happy New Year to all our clients and dog lovers out there!
Long time FirstCom Music composer, Al Lethbridge produced the soundtrack for "Islands In Time- A Wildlife Odyssey".
The documentary takes you through the islands of Asia where you'll see volcanoes and diverse wildlife ranging from Leaf monkeys, tree-kangaroos, crab-eating frogs, sea eagles, sea snakes to lizards, snakes and frogs that fly in the air when the sun's out.
Al has scored the music for a multitude of film and television productions. High-profile shows include the BBC's ground-breaking adventure series Beyond Boundaries, the Smithsonian Channel's Day of the Kamikaze (Gold Medal winner – New York International Broadcast Awards) and Nuremburg: Goering's Last Stand – winner of the prestigious BAFTA Huw Wheldon Award.
Al's most recent work for FirstCom Music is featured in Mediterraneo, Ronroco Magic and Distant Lands. Listen to more of his work
Social Media- Facebook and Twitter
---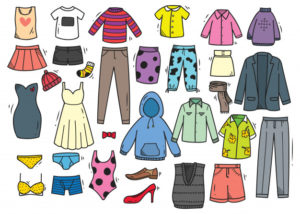 Writing samples from Herroom.com and Hisroom.com
Chantelle Horizon Brief Swim Bottom 6853
This soft microfiber swim bottom features a geometric faux belt at waistband. Made of nylon/spandex.
Faux waistband belt is diamond-shaped at center front.
Covered elastic waistband and leg openings for a custom fit.
Mid rise.
Swim bottoms provide moderate rear coverage.
Front and crotch lined.
Sewn-in care tag.
Designed in France.
Tommy Bahama Multicasking T-Shirt TR222836
This soft t-shirt features features a graphic with beer kegs and "Multicasking" at center back. Made of enzyme-washed, combed 100% cotton.
Crewneck.
Short sleeves.
Logo at left chest.
Graphic with "Multicasking" at center back.
Lightweight knit is great to wear alone or as layered casual wear.
Pullover style.

Tommy Hilfiger Flannel Sleep Pant 09T1766

These stylish, flannel sleep pants feature a tartan pattern in shades of blue and white. Made of Cotton/Polyester.

• Relaxed fit style.
• On seam hip pockets.
• Covered elastic waistband with drawstring.
• Drawstring ties at center front.
• Tommy Hilfiger logo at top center front.
• Woven Cotton/Polyester flannel is soft and lightweight.
• Ideal for cold weather sleep and lounge.
• Open fly.

Polo Ralph Lauren 100% Cotton Crest Woven Boxer L010

These contemporary print boxers feature the Polo Ralph Lauren emblem and contrast colored plaid waistband. Made of 100% Cotton.

• Button-fly front.

• Covered elastic waistband with Polo Ralph Lauren logo at center front.

• The Polo Ralph Lauren emblem on lower left leg.

• Center back seam for definition.

• Woven Cotton is soft and lightweight.

• Fabric care tag sewn onto waistband.

• Open fly.

Natori Plus Support Smooth Scroll Bikini Panty 753095

This super soft, microfiber bikini features a sexy, sheer lace front with scroll pattern. Made of nylon/spandex with 100% cotton crotch lining.

• Sewn-on elastic along waist and leg openings for a custom fit.

• 4-way stretch for comfort.

• Sheer lace front panel.

• Mid rise.

• Full rear coverage.

• Sewn-in cotton crotch.

• Please Note: Model is wearing thong for modesty.

cheekfrills Long Weekender Panty Set – 4 Pack 4KNLWKD

Enjoy your long weekend with these expressive panties. This colorful collection has a different day embroidered on the front. Also a "Happy Day" panty completes the four day weekend collection! Box includes 4 panties. Made of modal/nylon/elastane.

• Scalloped lace trim at waist and along leg openings.

• A different day of the week is embroidered on the front of each panty.

• 4-way stretch for comfort.

• Moderate rear coverage.

• Low rise.

• Sewn-in cotton crotch.

• Includes 4 panties in a box.

• Please Note: Color of box will vary and we cannot guarantee which color you will receive.

---

Writing samples from Neiman Marcus

Short, detailed biographies on Bontoni and Peace of Cloth.

---

My short article for the Penney Partners Toastmasters May 2013 Newsletter.

---

Here are a few email blasts I wrote for Sage Telecom:

---

Here are some headlines I wrote:

Bow & Arrow Hunting magazine's website
Bowhunting Javelina is the Perfect Wintertime Hunt
Bowhunting the High Country
Bowhunting in the Wintertime

Beckett Crossbows magazine website
Four Cutting-Edge Crossbow Trends
Crossbows 101-Learing all about crossbows
12 Tips for Expert Crossbow Shooting

Knives Illustrated magazine website
A Dagger … but Not a Knife
The Importance of Family
David Wesner: Kelsey Creek Knives
Stephan Fowler — A Knifemaker to Watch

Diesel World magazine website
From Rust Bucket to Magazine Cover Truck
11th Annual Scheid Diesel Extravaganza
A Vintage Power Wagon with Cummins Power

Muscle Car Power magazine website
Making a '69 Nova Handle
Vortech Engineering's 2008 Mustang GT Shop Car
Mike McDonald's '70 Chevelle SS
Ron Huskins' 1970 Mustang Mach 1

---

Trim Pieces for 1957 Chevy 2400 Series, 2400 Sport Sedan, Nomads and Convertibles

Because Chevy didn't do it, Extreme Automotive did! Finish your '57 Chevy 2400 Series: the two- and four-door sedans, 2400 Sport sedan, Nomad station wagon and Convertibles with these trim classic, stylish pieces. The brass and chrome-plated trim pieces give your '57 Chevy a polished look and are the perfect finishing touch for your project.

Cost is $300 a pair plus shipping and each set comes with instructions for installation.

Extreme Automotive

951.371.9730

Extremeautomotive.org

(This was in an issue of Drive! magazine)

---

Tales of an American traitor

The Adam Yahiye Gadahn series was eye-opening. After reading the three-part story, I'm appalled that this guy calls himself Azzam the American. He should be called Azzam of Iraq. The idea of an American turned to the "dark side," so to speak, is disgusting.

A former O.C. resident now sits in some silly nondescript room spouting the words of death and destruction to his fellow Americans in propaganda videos we see on television. How dare he call himself an American when he's part of al-Qaida? My skin crawls at the notion and the idea of some American turning to the enemy and wanting to kill his fellow Americans. I consider him a traitor. Is Adam or Azzam going to renounce his American citizenship and become a citizen or subject of the country he resides in now? I would like to know. The man is nuts.

He is a disgrace to his family and to American citizens. I'm proud to be an American and pursuing the American dream. If the al-Qaida group has a problem against U.S. citizens they shouldn't take it out on us. They should find other methods of controlling their anger. Bombing buildings, kidnapping Americans (whether soldiers or tourists), torturing and killing them and flying airplanes into buildings are not the answer. Many innocent Americans have been killed because of al-Qaida's plot against us. When will this end?

It angers me that a fellow American would turn into a member of al-Qaida. How many other former Americans have become part of the extremist group known as al-Qaida? What is this world coming to?

Kristina Stammen

From The Orange County Register; Letters to the editor for October 1, 2006